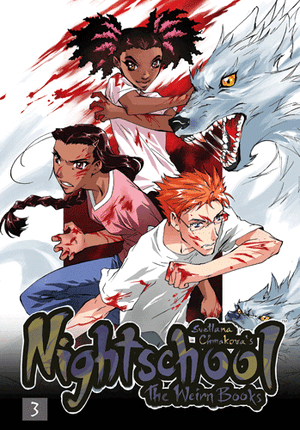 Betrayed by one of their own, the Hunters have become the hunted as their hideaway is invaded by a pack of ravenous werewolves! But it'll take more than a few mongrels to get the better of these kids. Meanwhile, Alex begins advanced training with Mr. Roi. Will he be able to help her find a clue to her sister's disappearance? Or is the home-schooled Alex in way over her head?
Ad blocker interference detected!
Wikia is a free-to-use site that makes money from advertising. We have a modified experience for viewers using ad blockers

Wikia is not accessible if you've made further modifications. Remove the custom ad blocker rule(s) and the page will load as expected.